About Pro Physio & Sport Medicine Centres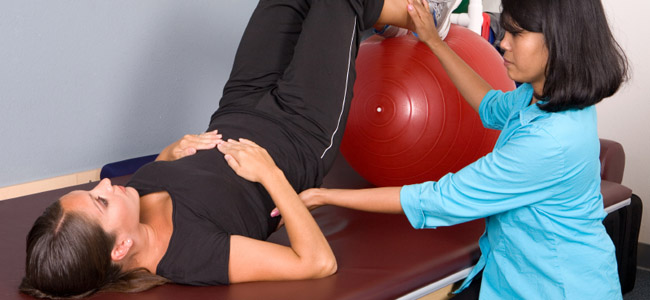 Pro Physio & Sport Medicine Centres is a leader in physiotherapy and rehabilitation in the Greater Ottawa Region. With our 31 locations, we are accessible to everyone within the city and surrounding areas. All of our clinics are owned by physiotherapists and excel in providing current and courteous care to everyone who seeks physiotherapy and rehabilitation. We believe in maintaining high standards that will benefit the client and are recognized in the community and insurance industry as promoters of premium quality health care.
Our mission statement is to provide the best physiotherapy and rehabilitation to all ages with our multi-disciplinary team that is experienced with a variety of health care needs. Our care will encompass the present problems as well as the injury prevention measures. Our services will remain cost-effective and available to people from all backgrounds. Our main goal is to guarantee optimal care while adapting to the needs and satisfaction of our clients. We Take Pride in Taking Care.
We are able to accomplish these goals by having a large, energetic team of Health Professionals. The core members in each clinic are the Registered Physiotherapists who update their knowledge of current and new treatments and conditions by attending numerous post-graduate courses every year. We have physiotherapists with special training in sport injuries, Active Release Techniques, manual and manipulative therapy, intramuscular stimulation, and acupuncture available for the needs of clients. Working closely with the physiotherapists are the Certified Kinesiologists and Certified Athletic Therapists for personalized exercise programs to assist return to sport. Our clinics employ many Registered Massage Therapists who are specialized to treat patients for therapeutic intervention or relaxation massage. In addition, the clinics could not operate efficiently without the effective contribution from physiotherapy assistants, accountants, and receptionists.
For all your physiotherapy needs, Pro Physio & Sport Medicine Centres is able to see clients immediately with no waiting lists. For complete rehabilitation, with a multi-disciplined team in one place, call today to find the nearest location to serve you.